Bespoke cabinetry
Cabinetry is the glue that holds your home interior scheme together.  With this in mind ensuring the right combination of colour, size and style is so important.  So often an off the shelf selection just doesn't cut it.  At New England Home Interiors we understand this.  This is why our carefully selected Italian bespoke cabinetry ranges which include many items such as media cabinets, consoles, sideboards, cupboards, chest of drawers, beds and beside tables gives you every option imaginable.

Handmade in Venice using the finest sustainable materials
Our range of Italian bespoke furniture is produced by the careful selection of materials along with utilising the most technological and innovative processes.  Every element of the production is carried out by skilled craftsman with years of experience ensuring that every piece is completed to the highest level of perfection.
Our manufacturers carefully select their wood species to ensure each piece has a uniqueness whilst maintaining the appearance and quality you would expect.
All materials are selected according to strict environmental standards from the Forest Stewardship Council (FSC) ensuring the longevity of the species whilst also continuing to work to reduce C02 emissions.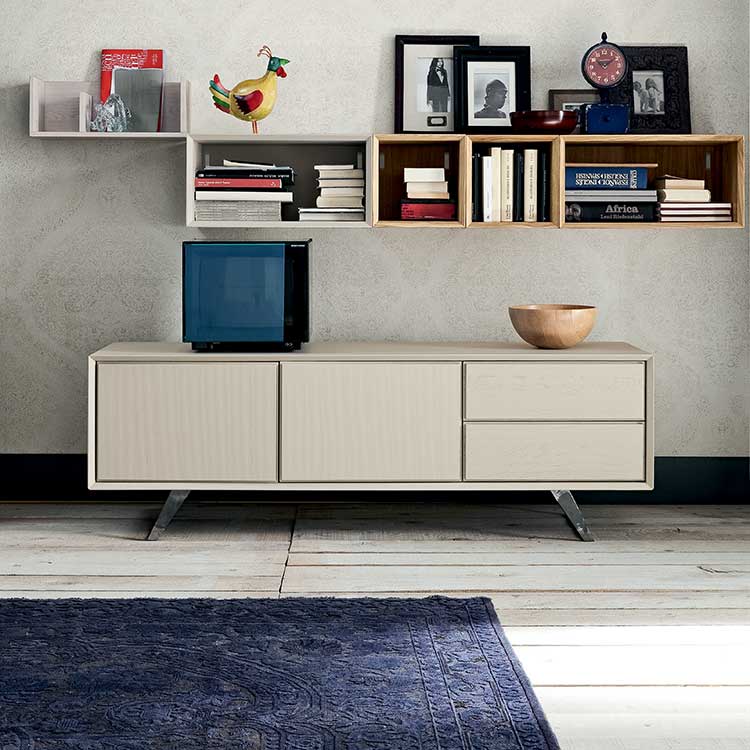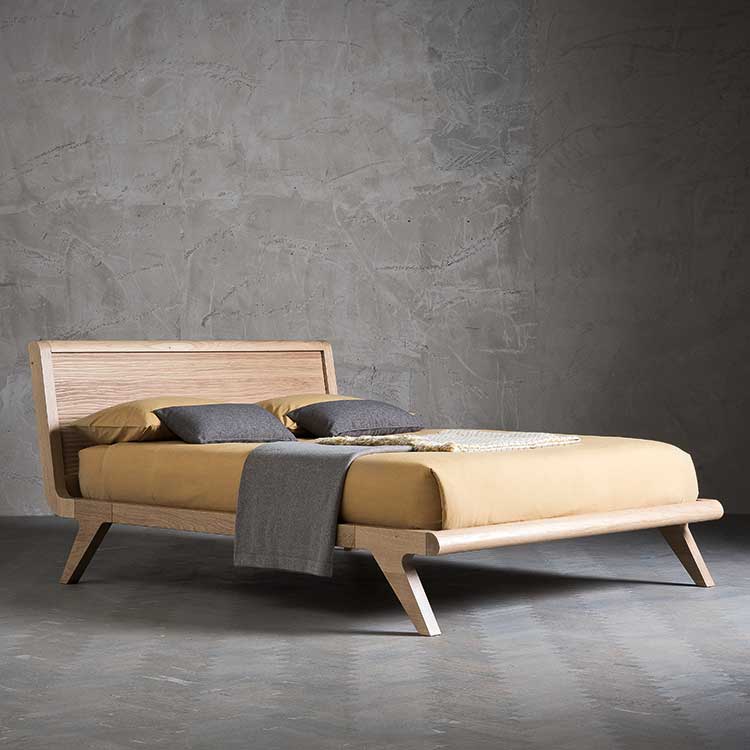 Bespoke cabinetry & furniture, the way you want it
As you would expect with bespoke cabinetry and furniture there are numerous options, we have over 68 colour and style combinations to choose from. These pieces can then be personalised even further by for example adding or removing shelves and adding personalised cable access points in media cabinets.
Fabulous local and friendly shop who go out of their way to help. We're happy to research and find what we wanted. First class service and highly recommended.

V. Treherne

The shop has a great display of interior items as well as beautiful furniture. We love the sofa and chairs we bought and were helped greatly by the attention and knowledge of Joby and Jennie.

D. Faithfull

We purchased a dining set and coffee table from New England Interiors. The service from Joby was fantastic and he helped us find exactly what we wanted. The quality of the furniture is outstanding, and we'll certainly be back.

K. Featonby

We popped into New England to look at a sofa and ended up completely furnishing our new home!

C. Allen

We recently purchased a beautiful sofa and chair from New England. I have to say that customer service is second to none.

A. Godfrey

Travelled to the showroom to view a particular corner sofa we had seen on New England's social media, but instantly fell in love with their NEW Washington corner. So much lovely stuff to see

M. Gibson-Brown

Great professional, friendly service from Joby at New England Home Interiors. From visiting the showroom, which is lovely, to purchase, and delivery, communication was very good, and everything went absolutely smoothly. The sofa is a very well-made quality item. I definitely recommend New England Home Interiors.

S. Drake

Platinum Service from start to finish. Any queries or issues dealt with immediately and professionally. Highly recommended.

I. Chance

Jennie and the team were brilliant from start to finish, and my sofa looks wonderful. Thanks again.

O. Nightingall

Wonderful service and products. We have purchased Sofas, ceramic side tables and a brilliant Fenix surfaced dining room table and are super happy with all of them. Excellent, knowledgeable and careful service

N. Bennett

Got a gorgeous lamp from New England Home Interiors and the quality of it is exceptional. Really beautiful. I love it. Very professional as a company too, highly recommend

Jenny S

Excellent store. Friendly knowledgeable couple, attentive and informative to guide you through the beautiful range of their excellent quality products.

Adrian B

A great company to deal with, quality products backed by a fantastic and friendly professional service. They have a genuine passion for their business and their customers and I'm sure we will be returning time and time again.

Mike G

We are delighted with how Jennie has furnished our home. A real professional. Thank you .

Kamal K

New England Home is the most beautiful interior showroom around by far, perfect for finding little gems, gifts for love ones, treats for your home and the most stunning luxurious bespoke furniture. Extremely happy with all my purchases over the years. The staff are incredibly knowledgeable and have the best visions, always going one step further to help.

Abby P

Fantastic service from start to finish throughout the process, to the on time delivery of our bespoke corner sofa. True professionals and superb quality. Absolutely delighted with the sofa, thanks guys.

Paul PH

Love this shop the staff are always very helpful and polite. So many options in store for me to look at for my newly purchased property. Joby is very patient and always helps me with my decisions. I will be back soon and would recommend to others. Great service and great products. Joby is very knowledgeable and pays excellent attention to detail.

Daniel B

A wonderful shop with fantastic customer service from start to finish with a care and attention to the smallest details. New England have transformed our house into a beautiful and comfortable home, thank you

Sarah M
Bespoke cabinetry home consultations
We offer expert advice on every detail of our bespoke cabinetry to help you choose the correct size and specification for your requirements.  Our specialist service includes a free home visit, measuring service with samples to help you envisage your final choice.
Lead-time and delivery
Once you have placed your order the lead-time will be confirmed, this is generally 8-9 weeks.
Here at New England Home Interiors, we know the quality of the delivery, assembly and installation of your newly purchased cabinetry is the most important element of the process. This is why we offer a dining table specialist delivery and placement service which includes:
Delivery to your property and room of choice
Unwrapping
Assembly of your item by our trained logistics team
Demonstration of any available features in terms of operation
Removal of all packaging