Luxury Paint by Mylands and Little Greene Paint
Looking to transform a soulless living room into a welcoming haven with subtle neutrals? Or perhaps you'd like to revive your dull kitchen cabinets with a bold pop of colour? No matter the shade you prefer or the room you're looking to upgrade, as approved retailers for artisan British paint brands Little Greene and Mylands Paint, New England Home Interiors can help.

Mylands Paint
Founded in Lambeth in 1884, Mylands Paint is now the oldest family-run paint manufacturer in the UK. For over 125 years, their highly pigmented water-based paints were sold to trade clients only, including top decorators, interior designers and the film and television industry. In fact, Mylands' timeless paints have appeared on iconic sets from James Bond to Downton Abbey. However, in 2012, their quality paints finally became available to the general public.
Made using ground marble, Mylands Paint's signature matt emulsion paint is much more durable than standard formulas. Better still, Mylands luxury paint is virtually solvent free, fully washable and quick drying for your convenience. With that in mind, it is ideal for refreshing walls, cabinetry and ceilings in busy family households, including those in high traffic areas.
Mylands Paint also supply a myriad of hardwearing wood and metal paints that can be used on both interior and exterior surfaces thanks to their impressive weatherproof qualities.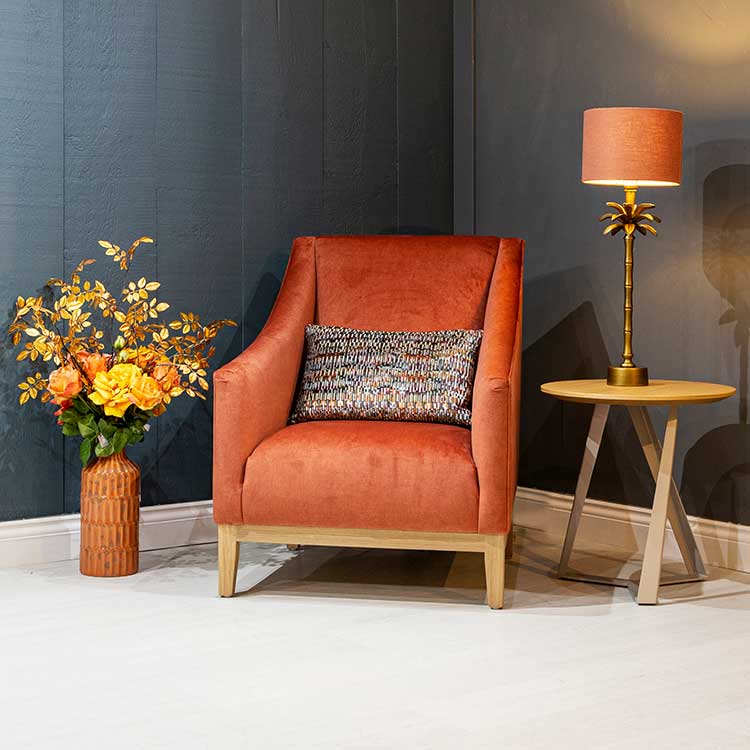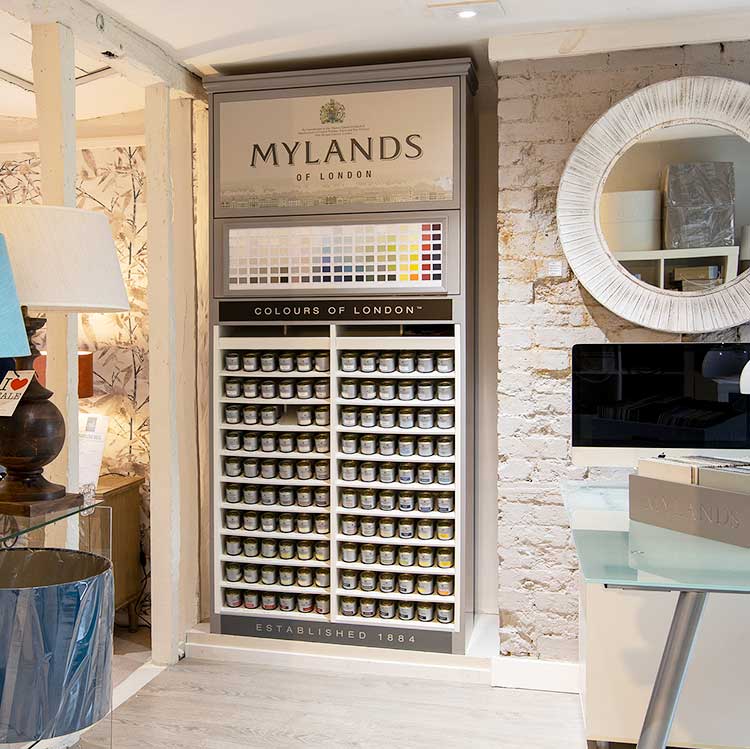 The Colours of London range
With over 120 colours to complement every décor style, Mylands' Colours of London range features everything from warm neutrals to pretty pastels and vivid jewel tones. Named after London districts, landmarks and famous faces connected to the capital, each shade in this collection is made using natural earth pigments to create rich hues with unmatched depth.
The creamy consistency offers great coverage and a smooth finish with just one coat and minimal prep. There are also three finish options to suit the area being painted. Matt paints work well in most rooms, wipeable eggshell finishes with a slight sheen are best for kitchens and bathrooms and gloss paints are great for wooden doors, trims and skirting boards.
Depending on our preference, maximise light with bright, earthy hues like Alderman No.60, add a hint of sophistication with deep blues such as Bond Street No. 219 or go bold with soft yet playful Verdure Yellow No. 148.
Fabulous local and friendly shop who go out of their way to help. We're happy to research and find what we wanted. First class service and highly recommended.

V. Treherne

The shop has a great display of interior items as well as beautiful furniture. We love the sofa and chairs we bought and were helped greatly by the attention and knowledge of Joby and Jennie.

D. Faithfull

We purchased a dining set and coffee table from New England Interiors. The service from Joby was fantastic and he helped us find exactly what we wanted. The quality of the furniture is outstanding, and we'll certainly be back.

K. Featonby

We popped into New England to look at a sofa and ended up completely furnishing our new home!

C. Allen

We recently purchased a beautiful sofa and chair from New England. I have to say that customer service is second to none.

A. Godfrey

Travelled to the showroom to view a particular corner sofa we had seen on New England's social media, but instantly fell in love with their NEW Washington corner. So much lovely stuff to see

M. Gibson-Brown

Great professional, friendly service from Joby at New England Home Interiors. From visiting the showroom, which is lovely, to purchase, and delivery, communication was very good, and everything went absolutely smoothly. The sofa is a very well-made quality item. I definitely recommend New England Home Interiors.

S. Drake

Platinum Service from start to finish. Any queries or issues dealt with immediately and professionally. Highly recommended.

I. Chance

Jennie and the team were brilliant from start to finish, and my sofa looks wonderful. Thanks again.

O. Nightingall

Wonderful service and products. We have purchased Sofas, ceramic side tables and a brilliant Fenix surfaced dining room table and are super happy with all of them. Excellent, knowledgeable and careful service

N. Bennett

Got a gorgeous lamp from New England Home Interiors and the quality of it is exceptional. Really beautiful. I love it. Very professional as a company too, highly recommend

Jenny S

Excellent store. Friendly knowledgeable couple, attentive and informative to guide you through the beautiful range of their excellent quality products.

Adrian B

A great company to deal with, quality products backed by a fantastic and friendly professional service. They have a genuine passion for their business and their customers and I'm sure we will be returning time and time again.

Mike G

We are delighted with how Jennie has furnished our home. A real professional. Thank you .

Kamal K

New England Home is the most beautiful interior showroom around by far, perfect for finding little gems, gifts for love ones, treats for your home and the most stunning luxurious bespoke furniture. Extremely happy with all my purchases over the years. The staff are incredibly knowledgeable and have the best visions, always going one step further to help.

Abby P

Fantastic service from start to finish throughout the process, to the on time delivery of our bespoke corner sofa. True professionals and superb quality. Absolutely delighted with the sofa, thanks guys.

Paul PH

Love this shop the staff are always very helpful and polite. So many options in store for me to look at for my newly purchased property. Joby is very patient and always helps me with my decisions. I will be back soon and would recommend to others. Great service and great products. Joby is very knowledgeable and pays excellent attention to detail.

Daniel B

A wonderful shop with fantastic customer service from start to finish with a care and attention to the smallest details. New England have transformed our house into a beautiful and comfortable home, thank you

Sarah M
Little Greene Paint
Dating as far back as 1773, Little Greene Paint has its roots in a dyeworks that supplied cotton mills around Manchester during the industrial revolution. Nowadays, this independent British paint manufacturer produces premium quality paint and decorative wallpaper at its rural base in Snowdonia, North Wales. And though its scope has changed somewhat, many of the company's time-honoured production techniques are still employed today.
Little Greene Paint boasts a varied product range, with a choice of classic oil-based paints that have been reformulated with vegetable oil, as well as modern water-based paints for both indoor and outdoor use. They also pride themselves on their eco-friendly ingredients, including organic dyes and safe synthetics, which are mixed and poured into recycled tins.
Whichever formula you choose, you will benefit from a luxury paint with a low VOC content and undeniable opacity, available in a plethora of colours. And if you're still not convinced, Little Greene's quality paints are even used by the National Trust on conservation projects.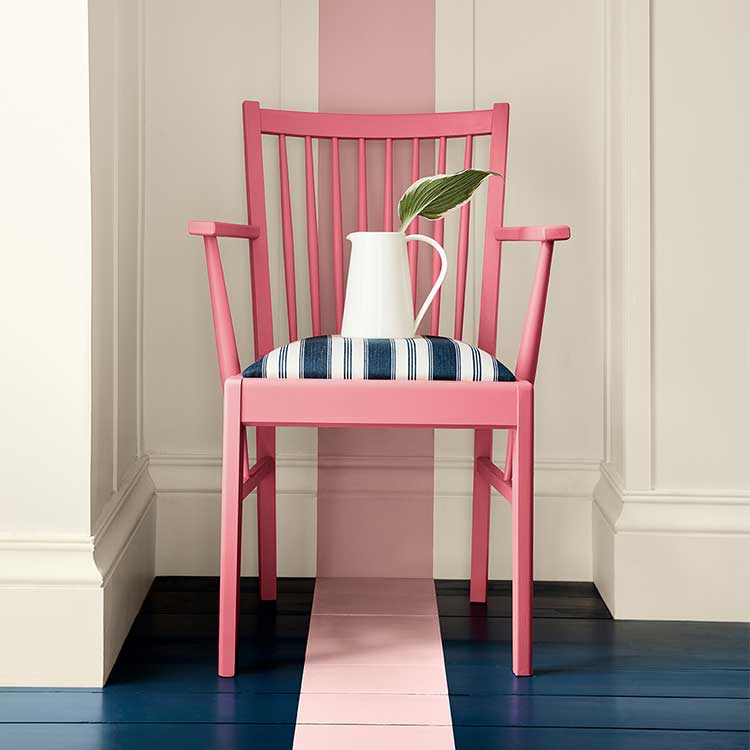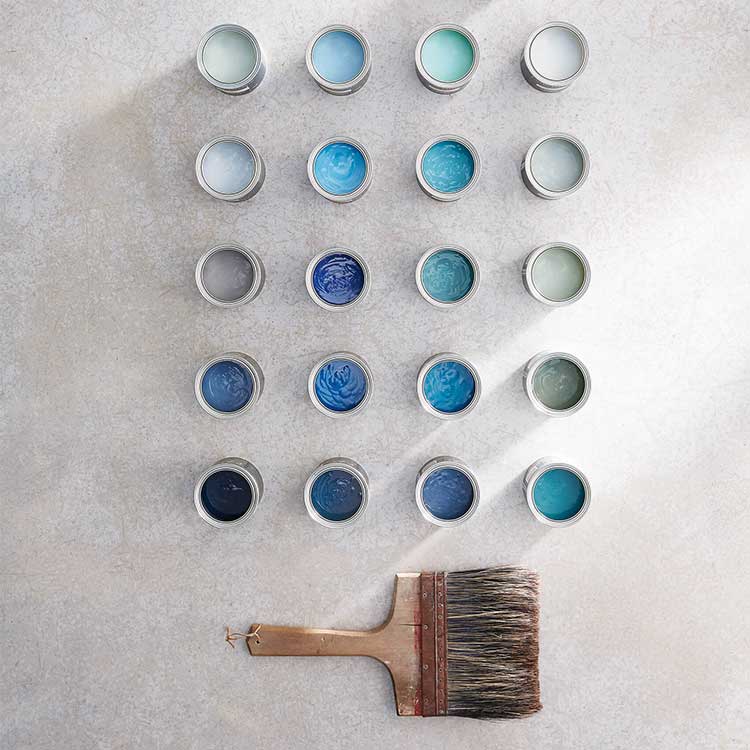 The Intelligent Paint collection
Around 15 times tougher than typical house paint, Little Greene Paint's Intelligent collection is a fantastic choice for high traffic areas and frequently used furniture. It can be used on most surfaces to create a flawless finish, with several different options available for wood, metal, interior and exterior walls, including matt, eggshell, gloss and satinwood finishes.
Additionally, Intelligent Paint dries quickly, is fully washable and is rated safe for use on children's toys and furniture. As a result, you won't have to worry about adding unnecessary chemicals into your home, as they're essentially non-existent in this non-toxic paint.
Now onto colours! Little Greene Paint stock shades to suit every interior scheme, from Regency inspired styles to contemporary themes. If you like muted hues, discover Celestial Blue and Peachblossom, as well as chic neutrals like steely Vulcan or Silent White. Or, if you love eye-catching 1970s shades, Marigold and Theatre Red are perfect accent colours.
How to order quality paints through New England
Ready to give your home a much-needed facelift? As an approved Little Greene and Mylands Paint retailer, at New England we can provide colour charts and sample pots by both brands to help you choose the right product.
Once you've made your decision, we'll then source larger 1, 2.5 or 5 litre tins of these luxury house paints in your preferred colour and finish, and arrange for them to be delivered directly to your home free of charge. Alternatively, you can collect them directly from our showroom.
To order samples, charts or paints by Mylands or Little Greene Paint, please call 01403 330508, email info@newenglandhome.co.uk or head to our Horsham store to learn more.