Made to measure dining tables
In any home we know that the dining table is one of the most important pieces.  It is where you meet as a family to discuss the day, where you socialise with friends.  Not only are meals prepared and eaten here but every part of everyday life interacts with this area of the home. For such an important function we have ensured we have procured the finest manufacturers of made to measure dining tables from across Europe.

Durability, protecting your investment
Here are New England Home Interiors we understand the physical wear and tear that any dining table will come under.  That is why we have spent many years expertly selecting the specialist materials that we choose to provide to our clients when it comes to dining tables.
We can offer traditional wood dining tables such as solid oak however our speciality is with both ceramic and Dekton dining tables.  These contemporary materials not only offer a fantastic array of colours and finishes giving you a one of piece in keeping with that of a piece of art but also unrivalled durability.  Dekton for example possesses the perfect properties for a kitchen table; resistant to stains, highly scratch resistant, fire and heat resistant, colour stability and UV resistant.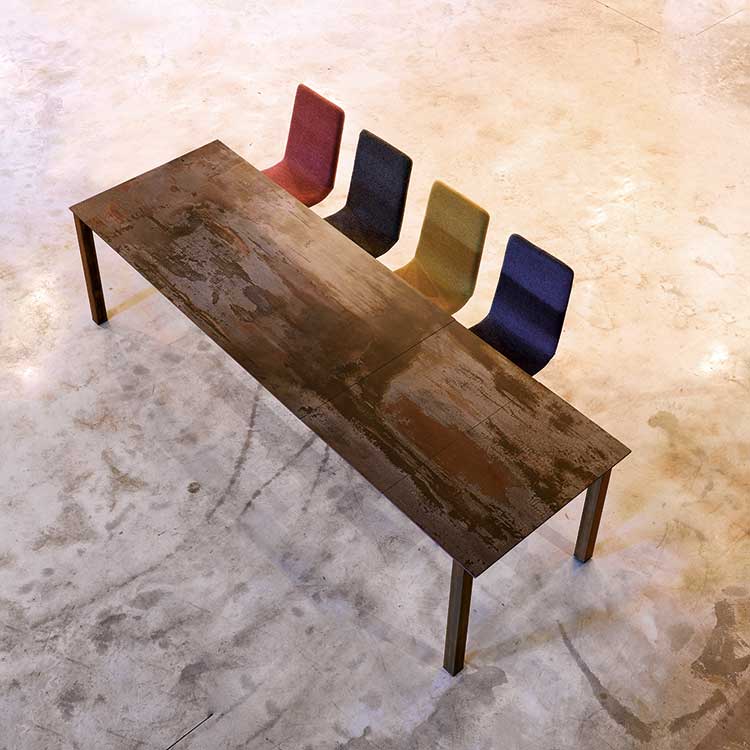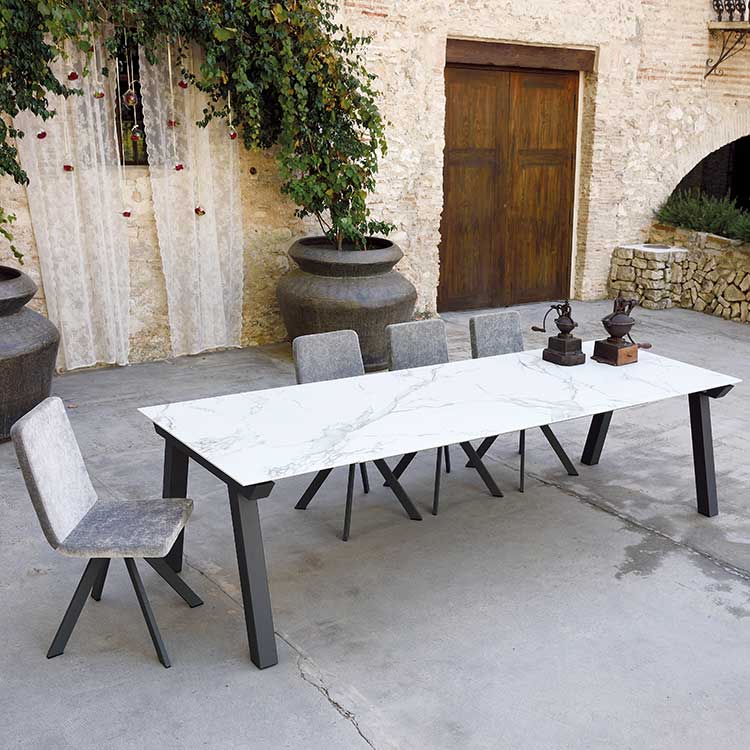 Made to measure dining tables in any size
We understand it can be very difficult to find the perfect size dining table for your needs.  This is why we can offer the perfect amount of flexibility with bespoke sizes available for all our models whether you are looking for a single piece table or an extendable option.
Once your made to measure dining table material, size and colour have been selected the final element is to choose the style and colour of the base.  Our bespoke options you are now accustomed to follow through into the base giving you a finished design of a table perfectly matched to your needs and taste.
Contact Us
[contact-form-7 id="6″]
Got a gorgeous lamp from New England Home Interiors and the quality of it is exceptional. Really beautiful. I love it. Very professional as a company too, highly recommend

Jenny S

Excellent store. Friendly knowledgeable couple, attentive and informative to guide you through the beautiful range of their excellent quality products.

Adrian B

A great company to deal with, quality products backed by a fantastic and friendly professional service. They have a genuine passion for their business and their customers and I'm sure we will be returning time and time again.

Mike G

We are delighted with how Jennie has furnished our home. A real professional. Thank you .

Kamal K

New England Home is the most beautiful interior showroom around by far, perfect for finding little gems, gifts for love ones, treats for your home and the most stunning luxurious bespoke furniture. Extremely happy with all my purchases over the years. The staff are incredibly knowledgeable and have the best visions, always going one step further to help.

Abby P

Fantastic service from start to finish throughout the process, to the on time delivery of our bespoke corner sofa. True professionals and superb quality. Absolutely delighted with the sofa, thanks guys.

Paul PH

Love this shop the staff are always very helpful and polite. So many options in store for me to look at for my newly purchased property. Joby is very patient and always helps me with my decisions. I will be back soon and would recommend to others. Great service and great products. Joby is very knowledgeable and pays excellent attention to detail.

Daniel B

A wonderful shop with fantastic customer service from start to finish with a care and attention to the smallest details. New England have transformed our house into a beautiful and comfortable home, thank you

Sarah M
Home consultation
We offer expert advice on every detail of our dining tables to help you choose the correct size and specification for your requirements.  Our specialist service includes a free home visit, measuring service with samples to help you envisage your final choice.
Lead-time and delivery
Once you have placed your order the lead-time will be confirmed which is generally 8-9 weeks.
Here at New England Home Interiors, we know the quality of the delivery, assembly and installation of your newly purchased dining table is the most important element of the process. This is why we offer a dining table specialist delivery and placement service which includes:
Delivery to your property and chosen room of choice
Unwrapping
Assembly of your item by our trained logistics team
Demonstration of any available features in terms of operation
Removal of all packaging