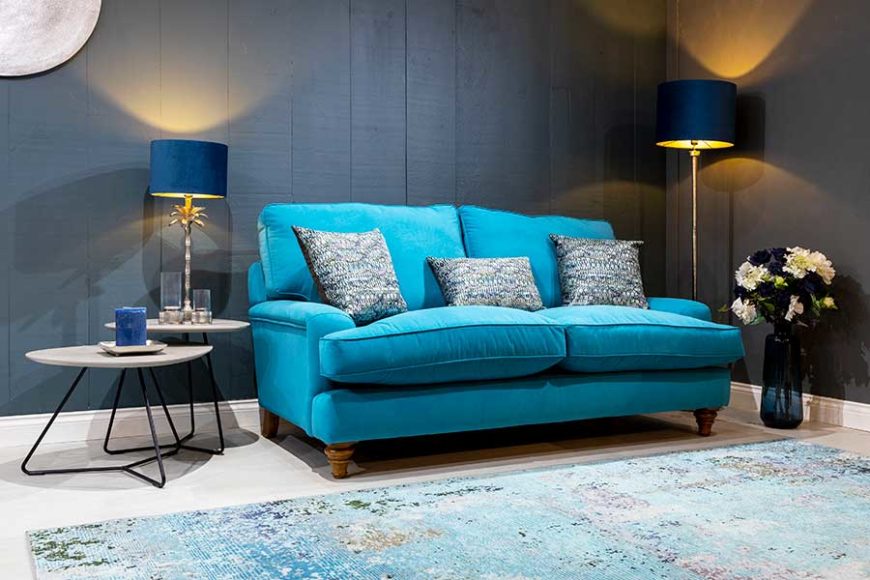 From modern to traditional sofas, at New England Home Interiors, we understand the importance of choosing seating that will stand the test of time. So, if you're thinking of investing in a high quality sofa or armchair but you're not sure what you should be looking for, you've come to right place. In this post, we'll cover 6 key ways to tell a luxury sofa from an mass market one, to help you find the right piece of furniture for you.
What to Look for in a High Quality Sofa
1.     Manufactured in the UK
While not all sofas made overseas are poor quality, the best sofa makers tend to be British. This is because UK artisan manufacturers employ traditionally trained frame makers and upholsterers whose time-honoured techniques create quality sofas that are built to last.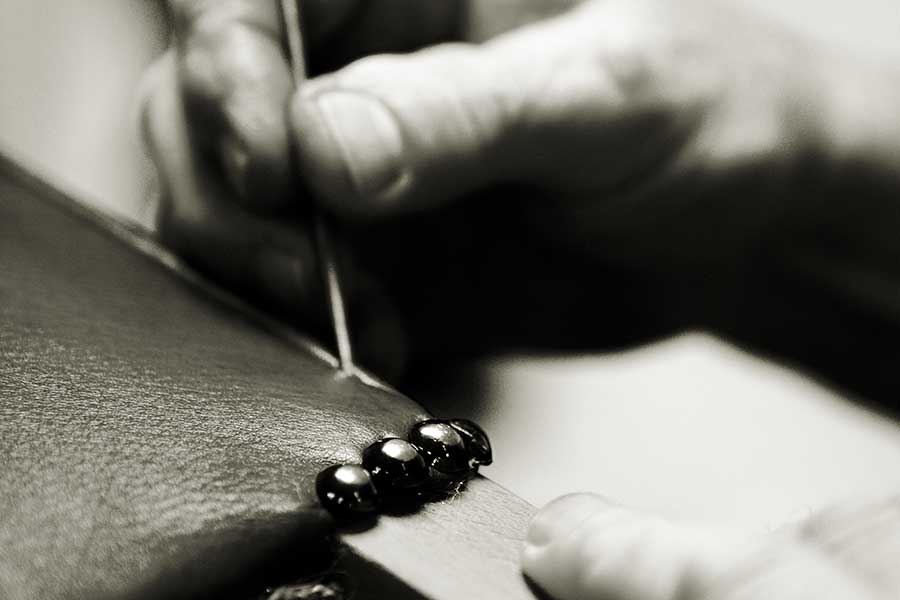 At New England Home Interiors, we also offer a home measuring and fabric sampling service to our customers. Alternatively, you can view product samples in person at our showroom in Horsham to ensure they are right for you. This simply isn't an option if buying mass market sofas and armchairs.
2.     Solidly constructed frame
One of the most crucial features of any sofa is the frame that it's built around. Good quality sofas feature timber frames made from hardwoods like birch, beech and ash that have been kiln-dried to prevent warping over time.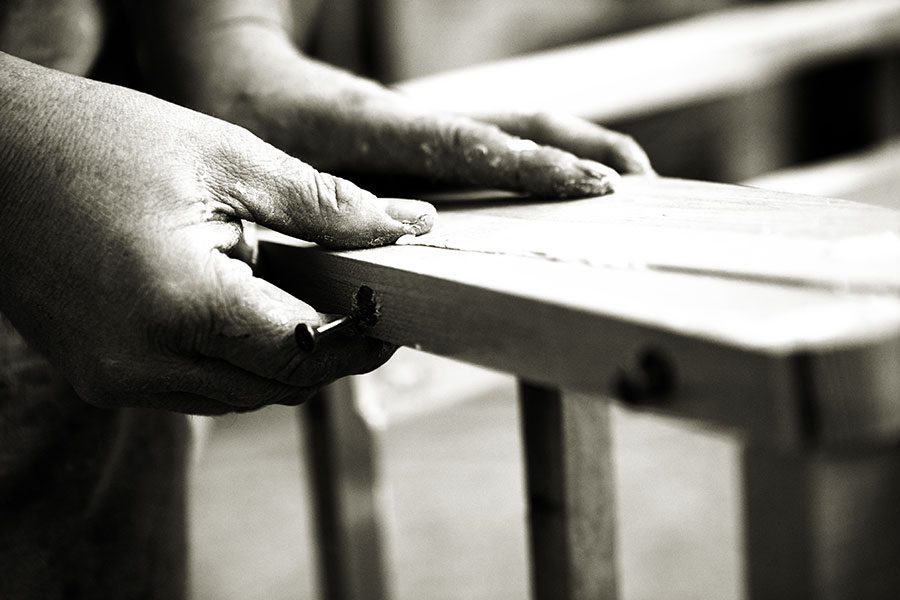 Each piece of wood is carefully selected and checked for knots that could cause cracks, before being incorporated. The frames are then constructed using classic woodworking joints and corner blocks that fit together perfectly, plus dowels, screws and strong glues for maximum stability and longevity.
Mass-produced sofa frames, on the other hand, are often built from wood composites like MDF and particleboard. These materials aren't very strong and worse, they are usually only held together by staples or nails. As such, low quality sofas don't last nearly as long.
3.     Premium comfort and luxurious cushion fillings
As you might expect, luxury sofas come with premium seat and back cushions. At New England Home Interiors, our sofas feature soft down and feather fillings that mould around you with high density foam and hollow core fibre add for a firmer seat. We can use a combination of quality fillings to suit your needs! Either way, you can expect supportive, comfortable cushions tailored specifically to your comfort preference.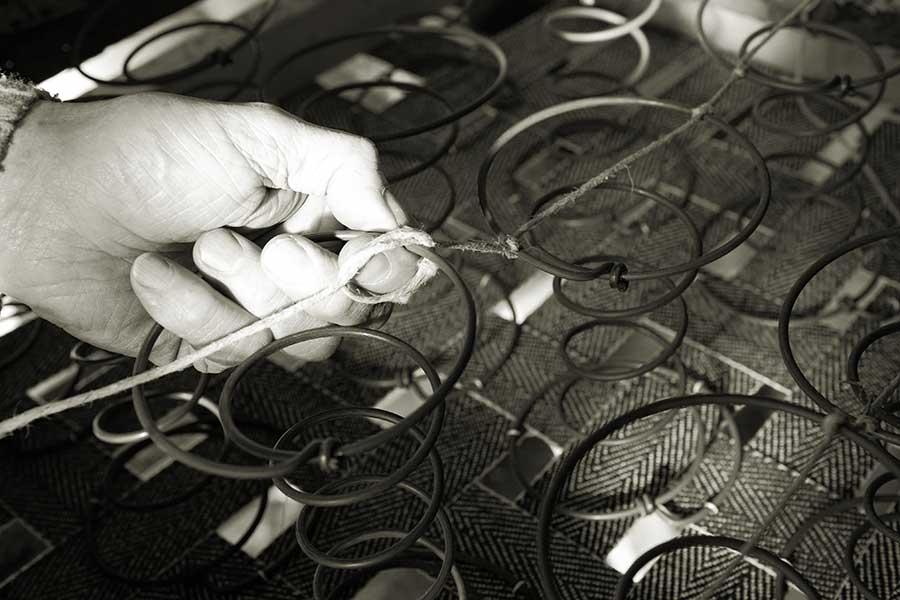 Not only that, but all of our quality sofas feature premium coil and serpentine springs for supreme comfort, even weight distribution and to prevent sagging in high traffic areas. In contrast, mass market sofas generally feature rubber webbing and cushions are often filled with low quality foams that offer less comfort and can quickly lose their shape. Plus, as they are produced in bulk, the firmness level will be fixed.
4.     Durable upholstery in many styles
As well as a choice of fillings, good quality sofas and chairs are usually available in a much wider variety of fabrics. From naturally hard-wearing materials like cotton, wool and leather to fade-resistant synthetics, every design will be colour, pattern and nap matched for a seamless finish.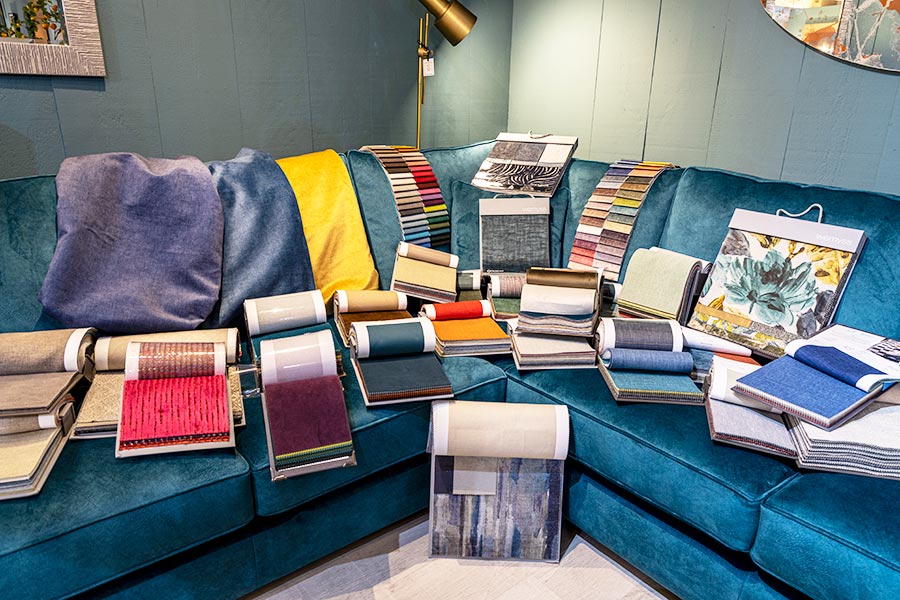 Additionally, unlike cheap sofas, luxury sofa fabrics are rated for wear resistance so you can gauge the durability of the fabric before making your purchase. This is key to making sure the sofa is suitable for your needs and won't wear out quickly. The rating comes from the Martindale Rub Test – a system which measures the fabric's rub and abrasion resistance. A score of 25-30,000 is considered suitable for heavy duty use and anything over 30,000 is ideal for commercial use.
With a Martindale rating of at least 40,000, all of the sofas we supply at New England Home Interiors boast premium, woven fabrics that comfortably exceed even commercial standards. Plus, we combine this rating with new technologies such as Fibreguard and Aquaclean to ensure easy cleaning and optimum stain resistance – perfect for busy family households!
5.     Bespoke options, a quality sofa made just for you
Alongside a collection of unique designs, the best sofa companies also provide bespoke solutions you can't find elsewhere. As already highlighted, we can tailor sofas in terms of cushion firmness, fabric and colour. However, we can also construct custom size pieces to fit your space exactly and offer a choice of springs, legs, and foot options as required.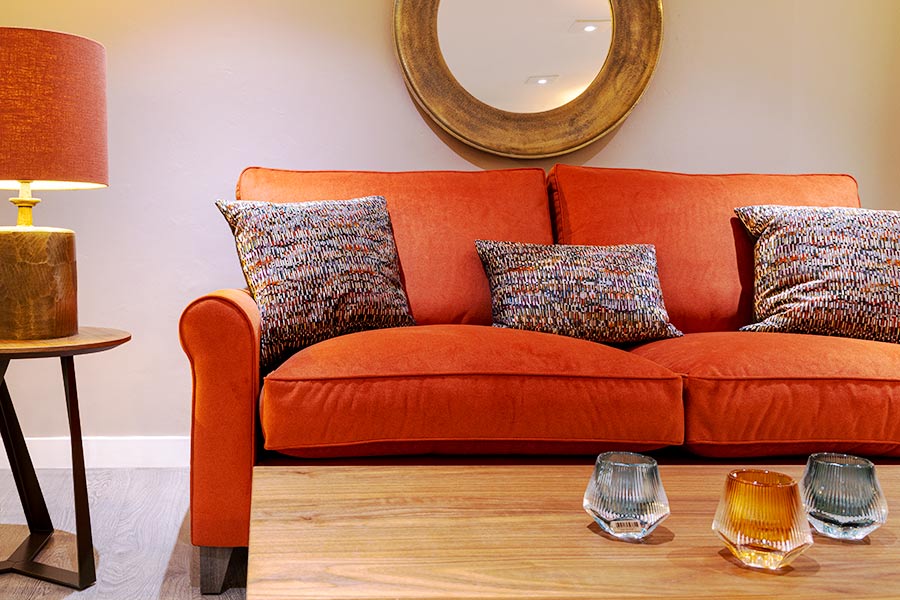 With sofas produced en-masse, this level of customisation just isn't available. At most, you'll be able to pick the colour and fabric from a limited list of options. And, if you're buying online, be sure to check the refund policy as you won't know how comfortable it is until it arrives.
6.     Long and comprehensive guarantee
One final way to distinguish a high quality sofa from a mass market product, is its guarantee. Many mainstream sofas only come with a short warranty that covers a specific list of eventualities, because in all likelihood, the materials used won't be designed to last very long or stand up to much wear. However, with luxury sofas, you should expect a comprehensive guarantee.
For instance, at New England Home Interiors, most of our suppliers are able to offer a 25 year guarantee covering each element of the sofa, from the timber frame to the steel springs. Our soft yet tough fabrics and specialist stain resistance treatments will also further extend the life of your sofa by preventing any permanent damage from accidental spills and scrapes.
Explore luxury sofas at New England Home Interiors
Ready to find a quality sofa tailored to your needs? At New England Home Interiors, we have a wide variety of options, including classic and modern sofa designs. All available with bespoke options.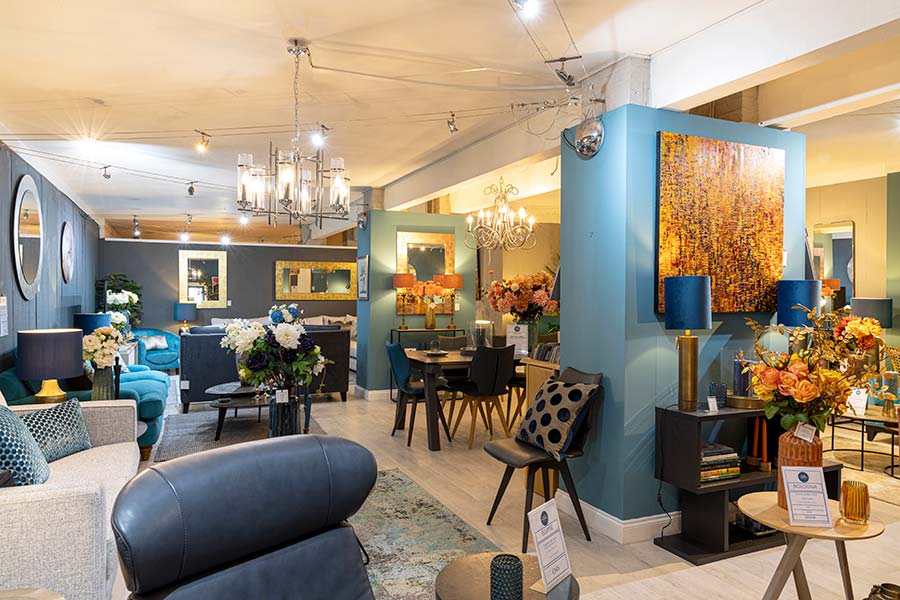 Not sure which style to go for? Our service includes a free home visit where we'll measure the space to ensure a great fit and confirm your choice of fabric suits your décor with samples. If in doubt, our sofa experts can also provide personalised interior design advice.
From sumptuous feather cushions for a hug-like feel to posture supporting foam and hollowfibre, our made-to-order sofas can be catered to your chosen level of comfort. Simply visit us in store to try our range for size and to pick a design, fabric and colour in person.
You can also browse our luxury sofa range online or contact us with any queries and we'll get back to you as soon as we can.